Time
4:00 pm - 8:00 pm
Labels
Progress Days
Frozen RiverFest
Defy the winter cold and join the party outdoors! Live music, bonfires, food vendors, and a beer garden. This is a great winter event that showcases Alaskan Breweries from around the state. You don't want to miss this event!
Tickets are on sale now by clicking the button below. For more information, call the Chamber of Commerce at 907-262-9814.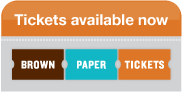 Interested in becoming a brewer, fill out this form.